Professional Crack Repair and Seal Coating products

Simple Solutions for DIY driveway repair
Customers Love Us
The Best Asphalt
Professional Crack Repair and Seal Coating products
Simple Solutions for DIY driveway repair
Who we serve: We proudly serve a diverse range of clients who value quality and innovation in driveway repair and maintenance solutions and no matter your role or your project size, PaveMade is committed to providing you with world-class driveway repair and parking lot repair solutions, ensuring every asphalt surface you work on is a symbol of excellence and durability.
Property Managers
First impressions are often made the moment a client drives onto your property. A well-maintained parking lot isn't just an aesthetic feature, but a reflection of your attention to detail and the way you conduct business. At PaveMade, we understand that pavement maintenance is an ongoing requirement, not just a task performed every few years.
By promptly addressing and sealing cracks, you can significantly extend the lifespan of your pavement, reducing long-term costs and maintaining the appeal of your property. We've designed our pavement maintenance equipment to be user-friendly and safe, ensuring your staff can operate it with ease and efficiency.
PaveMade's simple-to-use equipment not only guarantees a consistently well-maintained property, but also delivers a return on investment by preventing expensive large-scale repairs. Choose PaveMade, and keep your property in peak condition year-round.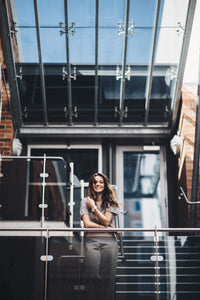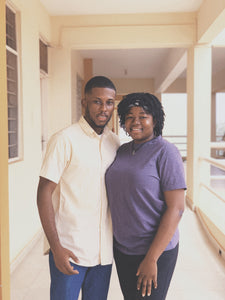 Home Owners / DIYers
At PaveMade, we understand that your home is more than just a place - it's a reflection of your personal style and workmanship. Whether you're a homeowner with an expansive driveway or a DIY enthusiast who takes pride in hands-on maintenance, we provide easy-to-use equipment tailored to your needs.
We've even seen neighbors come together to invest in our machines, creating a shared sense of community and responsibility. It's time to move beyond temporary cold crack fillers that require frequent applications, and step up to professional-grade solutions.
Our hot crack filling approach is the secret weapon professionals use to seal cracks effectively for the long term. By keeping water out of your pavement, we help you prevent significant damage and save money on expensive repaving costs. With PaveMade, it's not just about maintaining your driveway - it's about enhancing your home's appeal and longevity. Embrace what the pros know and let us equip you with the tools to succeed.
Contractors
At PaveMade, we greatly value our contractors. Whether you're a seasoned professional or just embarking on your journey in pavement maintenance, we are committed to being the ideal partner for you. Our mission is to equip you with the finest equipment in the industry, designed to give you a competitive edge.
Understanding the financial dynamics of your business, we offer flexible financing options tailored to your specific needs. Our machines strike the perfect balance between advanced technology and user-friendly operation, ensuring you can perform tasks safely and efficiently.
One of the key features of our equipment is their record heat-up time, allowing you to focus on what truly matters - getting the job done with excellence. PaveMade is more than just a supplier; we are your ally on the job site, dedicated to helping you achieve success in every project. Let us assist you where it counts most, and together, we can pave the path to a prosperous future.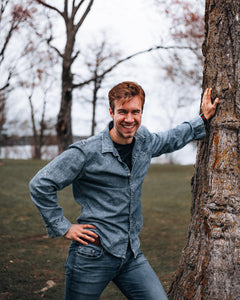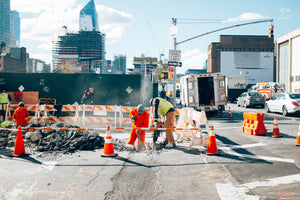 CITIES & TOWNSHIPS
As a public office holder or transportation official, you understand that maintaining safe and smooth roads is vital for the welfare of your community. The condition of your roads is not only a reflection of your city's reputation but also has a direct impact on local businesses and the overall quality of life.
At PaveMade, we make the process of acquiring top-tier pavement repair and maintenance equipment straightforward and efficient. Our intuitive online ordering system enables you to select the equipment and materials you need, and directly request a quote with just a few clicks.
We accommodate purchase orders and offer tax-free sales to public works departments, ensuring streamlined transactions that respect your budgetary constraints. With hundreds of cities, townships, and villages among our satisfied customers, we are prepared to answer any questions you may have and provide you with the tools you need to keep your roads in impeccable condition. Trust PaveMade to be your reliable partner in preserving the integrity of your public roads.
Driveway Repair Resource Hub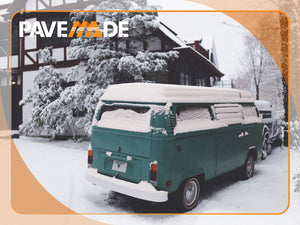 Although repairs can be unpredictable, completing a risk assessment of the area during warmer months can help you take preventative measures well in advance, avoiding the need for a full-scale...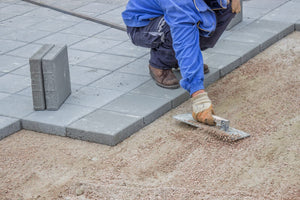 If you're hoping to keep the surface of your driveway smooth and sleek for years to come, it's very much possible to do so with a DIY approach to sealing...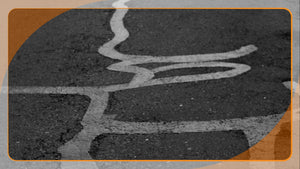 You should never ignore a crack in your asphalt driveway, no matter how small and unassuming it might seem. Chances are you spent a lot of money getting yours installed...
Your Expert in Driveway Repair
At PaveMade, we are your trusted partners in driveway repair, providing innovative and superior pavement repair and maintenance solutions for over two decades. Founded 20 years ago and headquartered in Arcadia, CA, we are a privately held manufacturer committed to serving not just professional contractors and property managers, but also homeowners looking for high-quality, reliable solutions for their driveways. Our mission is to empower you with the equipment and supplies necessary to roll out world-class roadways, ensuring every asphalt surface you work on meets the highest standards of durability and aesthetics. With PaveMade, driveway repair is no longer a daunting task, but a seamless process you can confidently undertake. We strive to continuously innovate, ensuring our customers benefit from the latest advancements in driveway repair technology. Our premium machines are designed for ease of use, efficiency, and long-lasting performance, making us the go-to choice for quality pavement solutions. PaveMade is more than a manufacturer. We are your ally in the journey of paving and repairing, ensuring every driveway and roadway you touch transforms into a testament of quality and excellence. Let us help you pave the way to a better tomorrow with world-class driveway repair solutions, because at PaveMade, we believe in building roads that truly stand the test of time.